TM St Austell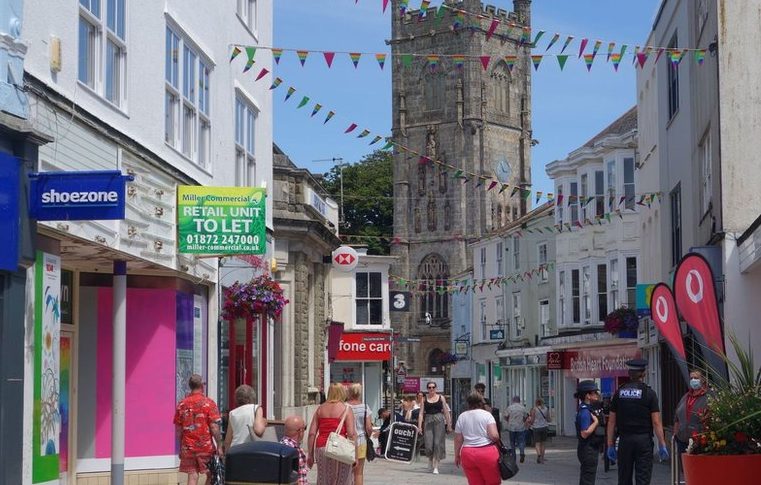 TM St Austell is based at Holy Trinity in the very centre of St Austell. The Transforming Mission programme is currently focused on younger adults through its Grain Community and Kingdom Sport. Both programmes focus on meeting young people where they are and helping them to navigate life. Part of that vision is being realised through the purchase of the local pub, the Hop and Vine, which is currently being refurbished. Situated on the High Street, opposite the church, the plan is to reopen it as a cafe and meeting space. You can read more about this project here.
Community, discipleship and training
The team have linked with Christians Against Poverty who help people struggling financially. They have also planned further links with other local churches to more community initiatives.
TM St Austell is exploring outreach through local colleges, music and social events.  Courses are being developed to deepen discipleship as well as training for lay leaders and interns.
Phase Two of Transforming Mission
The locations chosen for the second phase all have large populations, both within the towns themselves and the surrounding rural areas. This is because a key driver is to become resource hubs that share the learnings and experiences beyond their urban boundaries and out into the parishes.
All have substantial new housing developments planned over the next five years. And each has significant levels of deprivation with high populations of children, young families and, in all but one case, students.
Applying collective learning in individual settings
The teams collaborate to share what they have learnt, while recognising the diversity of Cornwall. In this way, they deliver a mix of new projects to revitalise existing church communities, as well as growing pioneering and prayerful leaders to minister into these and other contexts.

TRANSFORMING MISSION ST AUSTELL:
We found 2 resources