National Burial Grounds Survey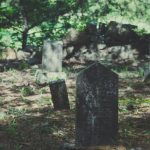 A new, free Burial Grounds Project by the Church of England nationally will see every churchyard in the Diocese of Truro digitally mapped along with the digitization of parish records meaning parishes and public will now be able to view the information freely and easily.
The National Burial Grounds Survey (NBGS) is a seven year project to survey and accurately map all Church of England (CoE) churchyards, in England, diocese by diocese, churchyard by churchyard.
The Diocese of Truro is one of the first to take part.
Atlantic Geomatics, the company conducting the survey, will contact each church directly with a survey date.
Consent to survey each churchyard and photograph all visible memorials is given by each church as part of the Memorandum of Understanding (MOU) the diocese has signed;
Consent from each PCC is only required in relation to the scanning (digitizing) of the parish registers and for access to complete the internal church survey;
For any closed churches, consent for the registers is required from the incumbent parish in which the closed church is situated;
The survey, photography, register scanning, record transcribing and connection to the Church Heritage Record are all free. The monthly subscription is optional.
The PCC does not need to formally discuss the project at a meeting. Consent can be obtained by email consensus;
One consent form is required for each church. If a person is the primary contact for more than one church, please ask them to complete separate forms.
We found 3 resources