Our Vision – The Saints' Way
We in Cornwall are inheritors of a remarkable and distinctive Christian heritage stretching back many centuries, possibly to the very earliest days of the Christian faith.
This is a land where the gospel has been shared with passion and commitment, and at risk to life and limb, from the days of Piran and Petroc through to the days of John Wesley, Henry Martyn and Billy Bray, to name just a few. And just as the good news has been shared within Cornwall, so it has been shared far and wide beyond these shores. This too has been a place of imagination and creativity which has significantly shaped the wider world. We are happy inheritors of that heritage.
And above all else, this has been a place which God has blessed richly, in which he is still imparting his blessing, and where he will do so in the future. He is at work here already, before us and beyond us. The challenge to us is to join in with what he is already doing, and to play our part faithfully in the story that he is still shaping here in the beautiful part of his creation that is Cornwall.
Thus our prayer is simply this: that we become an ever more hopeful, confident church that seeks the mind, heart and will of God for Cornwall, for the communities he calls us to serve, and for the wider world beyond these shores.
How are we to be such a church?
We will be so by being true to Christ and by drawing deeply on our heritage.
In the mission context in which we find ourselves we will be true to our Celtic inheritance. We will be people of prayer, holiness and generosity, responding to the wind of the Spirit leading us out beyond ourselves, seeking fresh and innovative opportunities to love and serve and share.
And we will be true to Christ by seeking in our obedience and devotion to him to ensure that his loving, transforming presence is made manifest amongst us through the quality of our community and our common life.
And all the ministry we exercise, whether lay or ordained, will be undertaken with that aim above all in mind: that Jesus Christ in all his glorious reality may be known, loved and worshipped in, through and beyond his Church.
We want to encourage others to come and join us in the exciting adventure that God has for us.
Our Priorities
We are to be: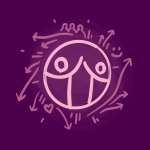 A Church that conspicuously celebrates children and young people at its heart, because Jesus placed a child in the centre as a model for us all;
---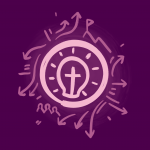 A Church that unashamedly embraces an innovative pioneering culture, because Jesus is 'the pioneer and perfecter of our faith' who in his incarnation, cross and resurrection crossed every boundary;
---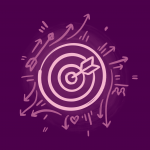 A Church that is increasingly confident in its calling, because Jesus was wholly obedient to his Father's will;
---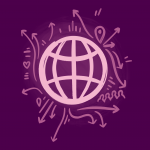 A Church that rejoices in strong, warm and mutually encouraging international links, because we proclaim that Jesus is Lord of all, and his Kingdom knows no boundaries;
---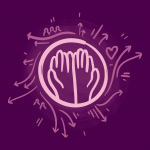 A Church that rejoices in the generosity of God, because Jesus trusted wholly in his Father's provision.
---
DIOCESAN PLAN FOR CHANGE & RENEWAL
Read the Diocesan Plan for Change and Renewal here