Legacies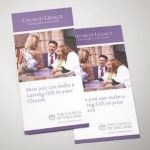 "You will be enriched in every way so that you can be generous on every occasion, and through us your generosity will result in thanksgiving to God"
2 Cor 9:11
---
Legacies often provide a lifeline for our churches.  In total, across the Church of England parishes receive around £50 million a year in legacies.
No matter how large or small, gifts in wills create amazing opportunities for mission. Through prayer we can discern God's will for our lives, and that includes seeking his guidance on how we use all that he has entrusted to us for his glory. Guidance here helps parishes to encourage, respond to and handle legacies.
You may also be interested by our webinars: Encourage Legacy Giving in Your Church and Legacy Stories.
We found 4 resources