Archdeacon Nick offers a helping hand
As many of you are aware, Archdeacon Paul Bryer is currently unwell and in hospital battling covid. It is likely that AD Paul's recovery may take some time.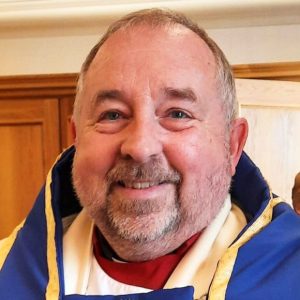 To give Paul the space he needs to make a full recovery and to support Archdeacon Kelly Betteridge, the Ven Nick Shutt LLM has been appointed as Interim Archdeacon of Cornwall (part-time) covering Paul's responsibilities. He will be licensed on Thursday (October 5) for a period of six months by the Rt Revd Hugh Nelson, Bishop of Truro.
Nick, who will begin next week, was Archdeacon of Plymouth until his retirement earlier this year.
The Rt Revd Hugh Nelson, Bishop of St Germans, said: "Nick is an experienced and highly regarded Archdeacon, and I am enormously grateful to him for offering us this support at short notice. We look forward to welcoming him as he steps over the Tamar and brings us his experience, faith, and wisdom."
Nick spent 25 years working in private practice as a solicitor in and around Plymouth, retiring in 2008. Nick recently joined Exeter Cathedral Chapter as a non-executive member and will be appointed a non-residentiary canon in due course.
Nick said: "I will be joining the Truro team on a temporary basis to help out while your proper Archdeacon Paul recovers and I am looking forward to spending a few months with you, getting to know you all."
Nick was ordained in 1994 and spent from then until 2008 as a self-supporting minister working in four parishes on Dartmoor whilst carrying on in his role as a solicitor. In 2008, when he retired from the law, he took over the role as self-supporting Rector of West Dartmoor Mission Community. While there, Nick gained experience in managing change and knows how it feels to be part of that process from the perspective of the parishes. He further built on that knowledge during his time as archdeacon, dealing with a great deal of change both in personnel and in the structure of parishes.
Nick and his wife Corinne currently live in west Devon. They have two children, four grandchildren and two spaniels. Nick enjoys playing guitar, singing, and has just hung up his motorcycle helmet having decided he had pushed his luck far enough!