International Links Stories
Read about the International Links made across our diocese here.
---
Chinese and Vietnamese Church Planting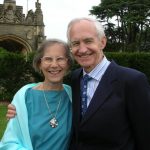 Tim Symonds, Reader at St Olaf's, Poughill, Bude, talks of his calling to Chinese and Vietnamese church planting, through service with OMF (Overseas Missions Fellowship), and of the Christian Missions Charitable Trust (CMCT) in south India which is supported by St Olaf's.
---
Link between Virginstow Church and India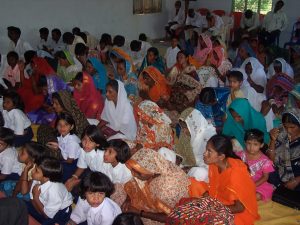 Virginstow Church began an overseas link with an Indian charity around twenty years ago. Keen to use a proportion of their annual income to serve others, St Bridget's chose to support the work of Brother Samuel John in his apostolic ministry. It proved a good choice. Brother Samuel John has visited Virginstow twice and two members of the church have travelled to India where they visited fifteen churches and five orphanages. The Christians in India are faithful and enthusiastic prayer partners, and St Bridget's continue to regularly support a church leader and his family.
---
My Bangladesh adventures – from St Austell to Bangladesh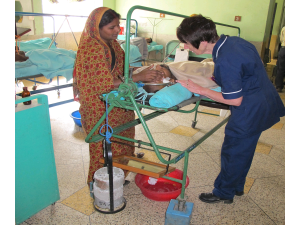 I think we all have dreams don't we? I used to say to our daughter (our only child) that when she had got through university and settled that I was going to volunteer in Mother Teresa's orphanage and home for the dying in Calcutta, I'm a nurse by profession. It was 4th December 1990 when our precious daughter died suddenly leaving us bereaved and devastated wondering what God had in store for us now. We had to rediscover our whole purpose in life it was harrowing times.
---
Mothers' Union Linked in Prayer
From the very beginning of Mothers' Union in 1876, in the sitting room of our founder Mary Sumner, prayer has been the cornerstone of the movement. Now active in more the 80 countries worldwide, dioceses are linked together by prayer, supporting and encouraging each other as we reach out to our local communities with practical help.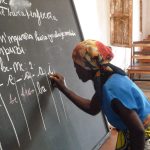 Just as every family is formed by a network of relationships where some members have a particularly close bond, so the same is true of Mothers' Union. Each area in which Mothers' Union members are active is linked closely with other diocese around the globe, so that they can get to know one another. It is sometimes difficult to maintain personal contact for any number of reasons, but members pray for each other, and if appropriate support each other in more practical ways.
---
From St Olaf's, Poughill to Zambia, with Mission Direct Alison and Mark Sinden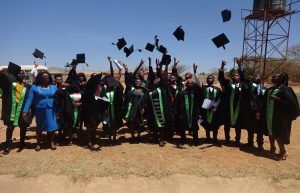 We first started visiting Zambia in August 2015 with a Christian charity called Mission Direct. Mission Direct sends volunteers on a two week 'experience' in various countries, assisting in a local community project ( building and decorating classrooms, refuges etc) and introducing volunteers  to Christian partners on the ground. In Zambia, this means working alongside those in the large compounds or ghettos around Lusaka; areas of extreme poverty , enabling volunteers to have a more informed approach to the country in which they are working.
---
From Cornwall to Tanzania and back! – Grace Kanungha's Story
It is not what you know but who you know that sometimes can trigger a great life adventure leading to moving to a foreign land, marrying cross culturally, bringing up mixed race children and then integrating them all into your own Cornish Heritage.
My first trip to Tanzania was in 2006, led by recently returned home CMS mission partners Paul and Christine Salaman. But it was in 2008 when I returned for the second time, my youth group from St. Austell Parish in tow, that God disturbed in me my sense of home. On return to St. Austell, I surprisingly felt homesick, for Tanzania. But after spending the best part of 10 years living in that beautiful country which I do now call one of my homes, I have finally learnt that my home is in God.
---
St Kea Link with Compassion in Kenya
A few years ago the PCC at Kea church decided to increase their giving to others for mission (broadly defined as including both evangelism and works of mercy), whether locally, nationally or internationally, to 10% of all our income. The increase to this level was made in steps over several years but has now been reached. However, disbursement of the funds allocated for mission lagged behind, leaving us with a substantial underspend. Whilst reviewing giving to our existing mission partners we agreed to adopt a new partner, Compassion UK, which provides holistic church-based support in a number of developing countries.
---

St Agnes supports Kenya's Five Talents
A group of friends from St Agnes Church are supporting the important work of "Five Talents" in rural Kenya. This charity was founded at the 1998 Lambeth Conference as a practical means of combating poverty. The introduction to the group was made by John and Janet Hartley who have been passionate supporters of Five Talents for many years and have visited several of their projects in Kenya.
---
From Uganda to Saltash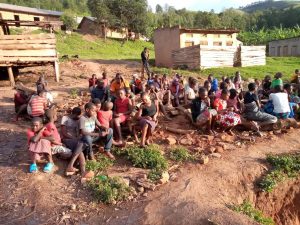 Over the last decade Ikona Hillside and Sir Robert Geffery's Primary School in Landrake, Saltash have been a strong partnership. There is regular communication between the staff and the children, there has also been a variety of collaborative projects between the two schools.
---
From St Agnes to Greece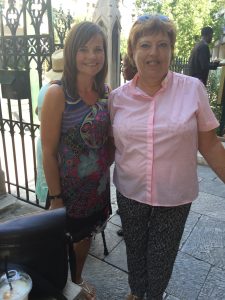 In July 2016, Revd Rachel Monie arrived at Chania airport in Crete with her husband Danny and children, Victoria and George for a summer placement as part of her Anglican ordination training at Ridley Hall.
"My feelings were mixed, joy and excitement that our unexpected and long awaited adventure had finally commenced, but also some apprehension as I knew this was no ordinary Anglican context. Indeed, looking back I could not have imagined the impact that this international placement would have on my personal faith and vocation in the years that have followed. It became a key part of my story and contributed to the shape of my faith and future ministry as well as prompting ongoing and enduring, mutually supportive relationships."
---
From Grampound to Kitale, Kenya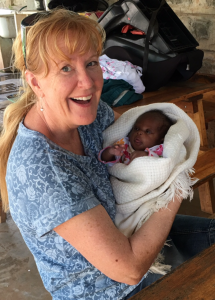 Ubuntu: a South African word that roughly translated means we are all connected. Every individual becomes so because of those who surround and nurture them. It is easy to see that in a family, church or small community, but the concept feels harder to grasp when considering the global family. Clare Jenkins' experience with Mercy Rescue Trust, a small charity starting in Grampound but which has affected many lives in Kenya, has made ''Ubuntu' real for her.
---
From the Isles of Scilly to the Philippines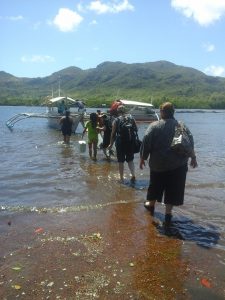 Sometimes, out of the blue, you can find yourself volunteering for a task way, way out of your comfort zone; you only know that for some reason you are being led in a certain direction. This happened to me at the Harvest supper in 2018. We had gathered together with our Methodist friends at their hall and after a sumptuous meal, the Chaplain, Canon Perran Gay, gave a talk about the work of Christian Aid and a new initiative Island to Island. Living on a small island, I knew all about the trials and tribulations of weather dependant supplies and travel as well as the joy of simpler life and beauty all around. The idea of helping another group of islands thousands of miles away caught my imagination and before long, I found myself volunteering to join the group going to visit and see for ourselves how Christian Aid was enhancing life for those living on remote islands in the Philippines!
---
From St Illogan parish to Mvumi, Tanzania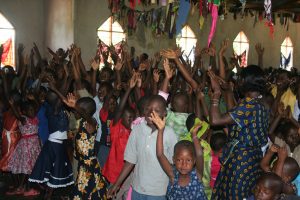 Reading our Bibles can have unexpected consequences! One Wednesday in May 2007, the home group my late wife Jan and I were members of, was studying Paul's letter to the church in Philippi. We read these words:
I have learned to be content whatever the circumstances.  I know what it is to be in need, and I know what it is to have plenty. I have learned the secret of being content in any and every situation, whether well fed or hungry, whether living in plenty or in want. I can do all this through him who gives me strength (Philippians 4 v 11b – 13).
As we discussed, we quickly concluded that, although we live in plenty, our society does not permit us to be content with that, demanding that we seek bigger, better and newer stuff, with all the latest gadgets! As for being content in need, how is that even possible? At that point in our lives, recently retired from working in education in the UK, Jan and I had just agreed to spend three months in a church boarding school in Tanzania, to run in-service training for its teachers. And so, after a time of prayer, Jan and I were commissioned by the home group to establish a link with a church in Mvumi, with the aim of discovering more about being content while in need.
Read the full story here or click on the resource below.
---
From Bradoc in Cornwall to Braddock, USA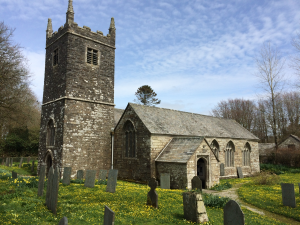 Creating a strong, warm, and mutually encouraging international relationship between the Church of the Transfiguration, Braddock Heights, Maryland, and St Mary's, Bradoc, Cornwall.
In November of last year, the congregation at Bradoc Church in the Diocese of Truro, became aware of Bishop Philip's vision which includes five principles. One of these is the desire for warm, mutually encouraging international relationships. At their PCC meeting in January, they agreed to adopt the principles as part of their existing successful mission statement to grow the church and discover God's Kingdom.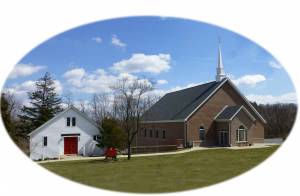 Although the Bradoc team are addressing the other four principles, they had no meaningful international relationships, so had to start from scratch. Robert Pearce, Churchwarden at Bradoc, said: "We adopted the thought that with the mass emigration from Cornwall in the 18th and 19th centuries, someone may have taken the name Braddock to the new world and that there may be a town or episcopal church of that name somewhere.
To read the full story click here or on the resource below.
---
From St Lukes, Boscoppa to Kilimatinde, Tanzania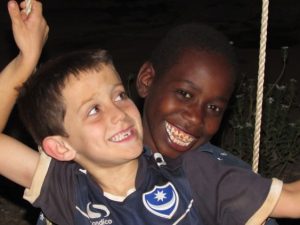 It was in 2016 that Emma Antoniou found herself being called to go on a joint mission trip with people from other churches across St Austell to St John's School in Kilamatinde, Tanzania.
Emma says: "My huge question was 'What about my husband and children?' I have never so clearly heard God say 'Take them with you'.
"Mike, Mark and Karen who also felt called to go on mission very graciously (if not with a slightly horrified look on their face!) supported this decision and off we set on a very long journey involving three planes and a 12 hour bus ride to Central Tanzania – four Christians, a three, five and seven-year-old and a slightly reluctant non-Christian husband!
Before, during and since our trip to Tanzania we have seen God at work in so many ways.
Karen is a nurse and was really keen to visit the hospital in Kilamatinde. Grace who at the time was a missionary in Tanzania, organised for them both to visit. It was obviously very different to what she is used to!"
Read the full story here or click the resource below.
We found 14 resources