International mission links beyond our small Cornish corners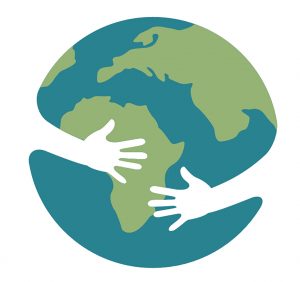 Now, perhaps more than ever, we need to embed in our hearts that we are a Christian community that, in its entirety, is huge, fantastically diverse and global. As the Church of England in Cornwall, we don't necessarily reflect that diversity, even if we are doing a lot of searching, listening and learning. But the desire to change that is gaining strength and momentum, and one of the ways we can encourage that is through our international mission partnerships.
Call to action – tell us about your international mission links
Many churches across the Diocese of Truro have flourishing international mission partnerships – but we know little about them. We understand from a recent survey that in some way, through partnership, prayer or sponsorship, we have parish links with 35 countries across all six continents. But we would love to find out more. This is a call to action, for parishes to let us know about their links, how they enrich their Cornish community and how they feel they enrich the churches and communities that they partner.
St Luke's Boscoppa, Kilimatinde, Tanzania and a miracle
We have heard of some great initiatives, like from St Luke's Boscoppa, who worship from Bishop Bronsecombe C of E School. They have partnered with St John's School in Kilimatinde, Tanzania. The story of its creation includes a Cornish Christian mother, with her three young children and husband, a joint church mission to central Tanzania and a miracle. Members of the team prayed over a mother who hadn't woken from a C-section and her baby who was not expected to live without the mother's nourishment. As they prayed, the mother woke, asked for her baby and fed her child, who survived. This led on to two primary schools, continents apart, becoming connected through prayer and mutual support.
From St Kea to Spain and Kenya
In St Kea, they partner with links in Spain and Kenya, as well as a local link supporting the Truro Foodbank. Ordinand Paul Salaman recently interviewed all of these mission partners during an online service. "It was really helpful to have mission partners from different parts of the world together, to share and pray together, particularly over the common challenge of coronavirus that all are facing in different ways."
The universal loss in the pandemic
The pandemic is truly awful, but it is probably the first time that everyone across the world is experiencing the same event. As is often said, it's the same storm but we are all in different boats – which is why it is so helpful to be able to connect with each other. Our experience in Cornwall will be vastly different from a missional partner in Kenya, for example. But loss – of loved ones, liberty, normality, plans – are universal.
As a diocese, we have international partnerships with the Strangnas Lutheran diocese in Sweden, the Benedictine Abbey (of Celtic origins) at Landevennec in Brittany and the Anglican Diocese of Mzimvubu in South Africa. These links strengthen us as communities through prayer and a mutual desire to know more about what God is doing beyond our own small corners.
Truro Diocese International Links Committee
We have also facilitated a working group, the Truro Diocese International Links Committee. This will oversee, further develop and share communications around the diocesan international links. Bishop Philip has tasked the group with exploring a diocesan-wide link with churches in Lebanon, a region historically linked to Cornwall through trading. Lebanon has experiences that we have much to learn from, not least its churches' generosity of welcoming strangers, most especially the large influx of Muslims from Syria, which has enhanced their reputation and led to significant church growth.
Of our own history, Bishop Philip says, "We in Cornwall are inheritors of a remarkable and distinctive Christian heritage stretching back many centuries, possibly to the very earliest days of the Christian faith. This is a land where the gospel has been shared with passion and commitment, and at risk to life and limb, from the days of Piran and Petroc through to the days of John Wesley, Henry Martyn and Billy Bray… Just as the good news has been shared within Cornwall, so it has been shared far and wide beyond these shores."
"Just as the good news has been shared within Cornwall, so it has been shared far and wide beyond these shores," Bishop Philip
Reaching out to international neighbours
And of our present and future, the bishop asks that we be a church that rejoices in strong, warm and mutually encouraging international links. There really isn't a better time to turn words into action, be curious and reach out to our neighbours.
The International Links Committee exists to encourage that. It will support parishes to develop their existing links and establish new ones. An international newsletter will be available in July to share news, offer ideas and generally encourage this important area of church growth. Please let us know if you would like to subscribe to this.
To find out more about the Truro Diocese International Links Committee or to sign up for the newsletter, please contact: Christine Salaman