International Links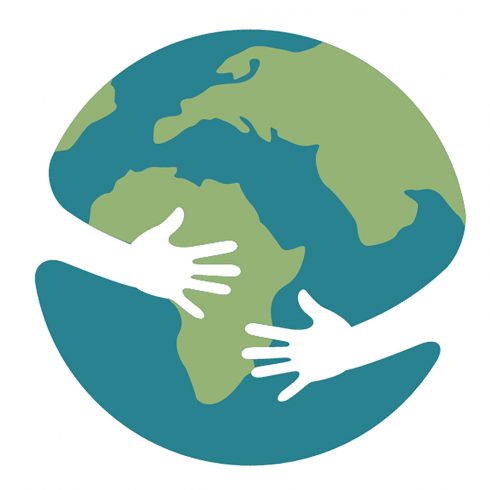 Why do we need to have international links?
Down the generations, Cornwall has had cultural and religious links with other countries. When tin was traded with the Phoenicians before the Christian era, cultural artefacts from around the Mediterranean found their way to Cornwall.
Looking for a document?Search them all by keyword…
Sign up to receive our newsletter here
Contact the International Links Committee here
From the age of the Celtic Saints, including our patron saints St Piran and St Petroc, to the Wesleyan revival in the eighteenth century, others have brought the Gospel to our shores, and the Cornish in turn have sent missionaries and miners all over the world.
So, it is not surprising that as part of the recent diocesan strategy process Discovering God's Kingdom: Growing the Church, one of the five priorities set was: "A church that rejoices in strong warm and mutually encouraging international links".
In his brief to the working group developing this topic, Bishop Philip wrote: "We in Cornwall are inheritors of a remarkable and distinctive Christian heritage stretching back many centuries, possibly to the very earliest days of the Christian faith. This is a land where the gospel has been shared with passion and commitment, and at risk to life and limb, from the days of Piran and Petroc through to the days of John Wesley, Henry Martyn and Billy Bray, to name just a few. And just as the good news has been shared within Cornwall, so it has been shared far and wide beyond these shores."
International Links: Recent Developments
An ad hoc international links working group was formed to carry forward work on this topic in autumn 2019. It was informed of three existing partnership links of the diocese as a whole
With the Strangnas Lutheran diocese in Sweden;
With the Benedictine Abbey (of Celtic origins) at Landevennec in Brittany;
With the Anglican Diocese of Mzimvubu in South Africa.
But the working group were aware that international church links did not only exist at diocesan level. So they undertook a survey to discover the extent of such links at parish, benefice and deanery level. They discovered that 49% who responded to the survey had existing partnership links with Christians in one or more overseas countries. These varied from formal parish to parish links, to support for missionaries with two-way communication and support in prayer, to giving to relief work or child sponsorship. 35 countries were involved in these links covering all six continents.
At the same time, from his unique perspective on the world church from his experience of having run CMS – the premier mission agency of the Church of England – Bishop Philip asked the working group to look into the possibility of a new diocese-wide link with the churches in Lebanon. Cornwall has had trading and cultural links with Lebanon (ancient land of the Phoenicians) since way back beyond 1000BC. It is also unique in a Middle East context in not having one dominant majority religion. There is a relative balance of Christians and Muslims in the population and within the Christian segment a wide range of denominations including Orthodox, Catholic (Maronite), Protestant, Evangelical, Pentecostal.
As Britain transitions from a Christian majority to a multi-faith setting, Lebanese church experience could be helpful for us. In recent years the churches in Lebanon have also had the challenge of responding to the large influx of mainly Muslim refugees from Syria – a country which had invaded Lebanon in 1976 and occupied it for nearly 30 years – the generosity of the churches' response in welcoming the stranger has greatly enhanced their reputation and also led to significant church growth.
International Links: The Way Forward
In March 2020 the international links working group was re-formed into a standing committee of the diocese under the title Truro Diocese International Links Committee (TDIL) taking over from the previous World Church Committee.
This committee aims to oversee and further develop these diocesan links, as well as providing support and encouragement to parishes in the development of their own links whilst also staying informed of our diocesan links.
International links are a great opportunity for spiritual growth and learning as well as facilitating the development of relationships and mutual support between cultures, particularly in prayer. Many of our links also have a financial component, which is also important as we support mission partners or enable mission and ministry to take place within other countries, but we would like to see a focus on spiritual support and relationships. We aim to encourage links that are mutually supportive and encouraging both at a diocesan level and at a local parish level.