Our latest eight
At the start of October, the Venerable Kelly Betteridge, Archdeacon of Bodmin, commissioned eight new local worship leaders from the Benefice of North Kernow.
The Reverend Teresa Folland is rector to the benefice.
"It all started with two of our existing worship leaders deciding that they'd be retiring from their roles in a few years' time," she explains. "Two members of our congregations, Val and Judy Val from St Andrew's in Stratton, volunteered to shadow them for a while, and then we decided to open up the opportunity to the rest of the benefice. We had something of a deluge of wonderful people coming forward. It's great. They're all very smiley and enthusiastic and spiritual people."
"Don't say that," jokes Liz. "We're supposed to be humble!"
One of the eight new worship leaders, Liz says that she's taken on the role because she believes that it's where her faith has taken her.
"I'm here because God wants me here," she says. "It sounds super-spiritual, but that's the truth."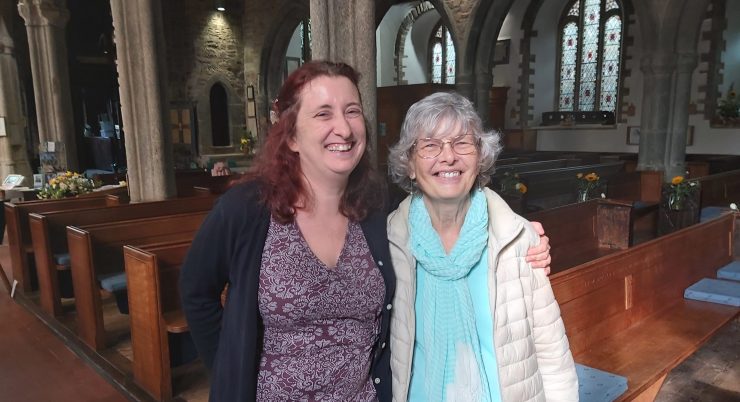 Liz is one of four new worship leaders from St Olaf's in Poughill, a team which also includes mother and daughter Jackie and Rachel, who lead their church's activities for children and young people.
They feel that they learned a great deal from their four-month training course in local worship leadership.
"We thoroughly enjoyed the course," says Rachel. "It was amazing."
"It opened our eyes to new possibilities," Jackie adds. "I loved having my boundaries pushed. I've been encouraged to explore worship in its widest sense. There's something lovely about exploring not just what you're comfortable with but also what you're not, and finding new delights on those explorations."
Rachel says that the course encouraged its participants to feel free to be more creative in the ways they approach worship, including ways to involve more participatory and sensory forms of church.
"I love interactive worship, worship that's going to be memorable," she says. "We're well aware with our families and children in the church that if they sit still in a pew they'll get significantly less out of it than if they're touching, smelling, feeling, tasting, experiencing and engaging. Working with children and families is about creating a space for them where they feel they belong."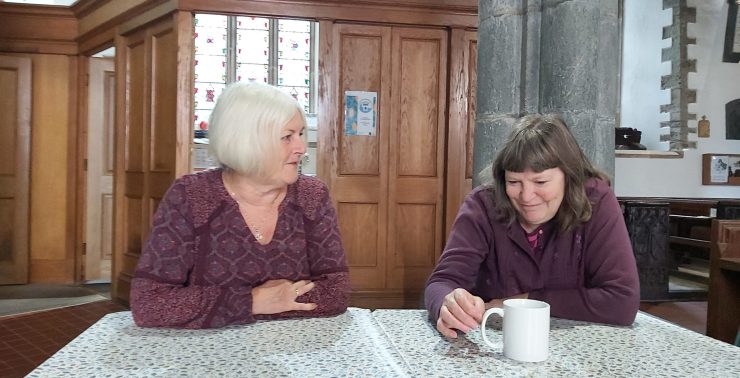 By contrast, Judy and Val point out that they're accustomed to a rather more traditional style of worship at St Andrew's Church in Stratton.
"The course challenged that and made me look at things a bit more broadly," says Judy. "It's opened up a door for me."
Indeed, Judy has now started an initiative which she says she never thought she'd be doing, a series of dementia-friendly services for local people. She believes it's possible to introduce new things without abandoning more traditional forms of church.
"We have an obligation to meet the wishes of our congregation, to minister to the people we've got and to gradually give them new experiences," she explains.
Val adds that, although she'd had previous experience of performing various roles in services, she has found that actually leading the worship is a whole different thing.
"I really want to come at it with all the reverence that I can," she says. "A lot of prayer goes on before we come out and stand at the front of the church. I want to create a calm and relaxed atmosphere where people can feel themselves touched by God."
Her friend Judy agrees.
"After a difficult week, it's so wonderful to come here on a Sunday and feel we are so blessed," she says.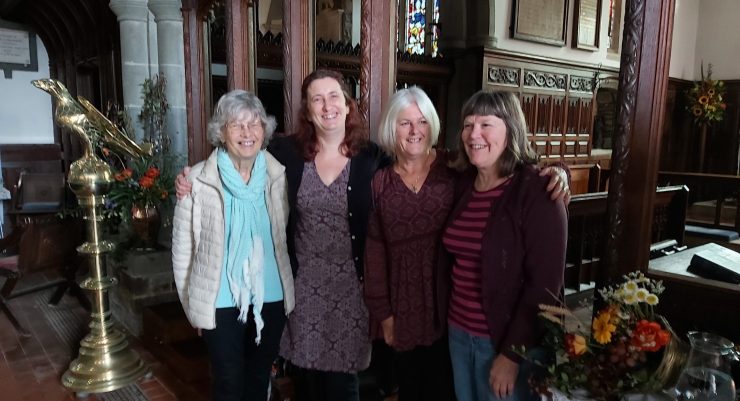 Rachel says that the training course they all took together was valuable because it promoted openness and focused on relationships.
"No one felt there was anything they couldn't say or do," she explains. "It was about the relationship between ourselves and the people we serve."
"And between ourselves and God," her mother adds.
Judy smiles.
"Yes, we mustn't miss Him out," she says.