Farewell service for Bishop Philip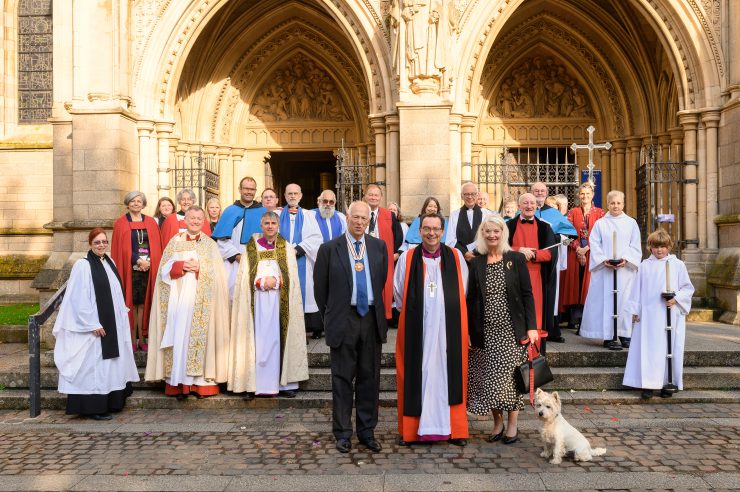 A Choral Evensong service of thanksgiving and farewell for Bishop Philip and Ruth Mounstephen was held at Truro Cathedral over the weekend.
The service, which featured singing by the Cathedral Choir, saw Bishop Philip officially hand back the diocesan crozier as he prepares to head to Winchester.
The service was lead by the new Dean of Truro, Father Simon Robinson with the lessons read by Rachael Varney, Lis Escop Operations Manager and Lay Chaplain, and The Ven Kelly Betteridge, Archdeacon of Bodmin. Bishop Philip gave the sermon.
Following the service, there was an informal gathering which featured speeches by the Deputy Lord Lieutenant of Cornwall, James Williams, Bishop Hugh Nelson, Archdeacon Kelly Betteridge and Gary Anderson, who spoke on behalf of clergy spouses. There was then the chance for those attending to say goodbye in person and enjoy refreshments with both Philip and Ruth, and of course, Noggin. The couple received cards, gifts, and well wishes as they prepare to leave the diocese in the next few days.
You can watch the recording of the service here: