Lebanon: A tale of three women
There are many things I could write about today. I could write about the joy of seeing old friends in Lebanon, among them Nabil and Sarah Shehadi: Nabil runs the Alpha Course in the Levant connecting with many of the ancient historic churches in the course of his work.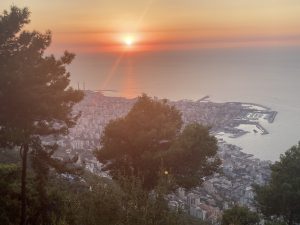 Or I could write about the reception the UK Ambassador held for our visiting team, which gave us the opportunity to connect with a number of significant leaders from a variety of traditions.
Or I could write about the honour of being received by Cardinal Rai, leader of the Maronite Church, the largest Christian denomination in Lebanon.
Or I could write about the joy of being back at the Basilica of Our Lady of Harissa, with its stunning architecture and breath-taking view of the sun setting over the Mediterranean.
But I want to write instead about three women.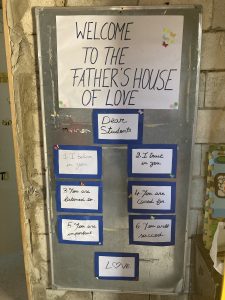 Outside the city of Tripoli a couple called Reem and Emil have turned their home into a school. In that school they now have 365 children, with another hundred waiting to join. All the children are refugees from Syria; 80% have lost one or more parent. The children are from Sunni, Alawi and Kurdish backgrounds and it is unique for them to mix together in this way. The message of the school is very simple: you are loved, and of infinite value. I've been there before but this trip was no less moving, as we laughed, danced, played and worshipped with these children. Reem told us that they learn as much from the children as they teach them. In such a place I feel very close to the Kingdom of God and the presence of Jesus is so very evident – for it is all done in his name and in his power.
So what of those three women?
Reem started the school under the olive trees of her village, but one day when it rained a Bedouin lady called Hanan offered them her tent to meet in, and so they did. Then Emil and Reem started to convert their house into a school. And then later another lady called Claudia gave them a house she owns to set up the school there. And that's where we met to them on this trip.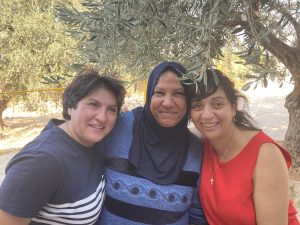 So three women, Hanan, Reem and Claudia, with such generous, hospitable, loving hearts have made such a difference to children who were so traumatised by conflict that when they arrived they would not look anyone in the eye.
I find their example incredibly humbling and moving.
And they are not alone. A highlight of the day has been meeting other empowered and impassioned women determined to make difference for the most marginalised in a very patriarchal society; determined to make a difference in a broken political system dominated by men. I pray they do!