Trip of a lifetime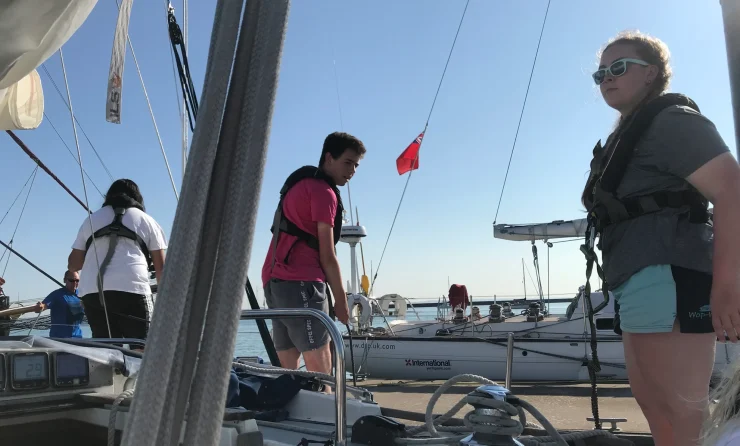 Eight young people from Bodmin enjoyed the adventure of a lifetime this summer when they were invited to take an all-expenses-paid sailing trip with a difference – a trip on which they actually learned how to sail.
The free weekend was run by the charity the Morning Star Trust and was coordinated by the Bodmin Way social enterprise, based out of St Petroc's Church at the heart of the town.
"This opportunity suddenly came along and it was too good to miss," explains Barbara Brittain from the Bodmin Way. "It was a life-changing experience for all of us."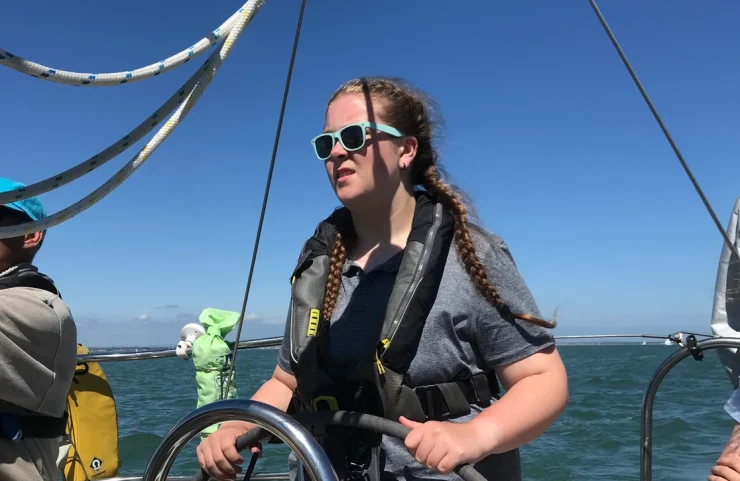 The group sailed on two boats from Hayling Island near Portsmouth to Cowes on the Isle of Wight.
"I'm someone who hates going on boats, but I absolutely loved it," says fourteen-year-old Lili. "It's the whole idea that if one thing goes wrong it could all be over. But it's definitely changed my view of sailing."
Her friend Dili, 14, agrees. "It was my first time on a boat," she says. "I really liked it – it was fun and interesting. And I really liked the waves making the boat go up and down. They made it more exciting."
There were indeed some moments of real excitement, not the least of which came when one of the boats experienced some problems with its steering mechanism. Ryan, also 14, happened to be steering at the time.
"Suddenly we were going round in one direction," says Dili. "I thought we were supposed to be going straight. I asked Ryan what he was doing. We weren't supposed to be going back to the harbour!"
"The scariest bit was when the steering went," adds Ryan. "We just started turning but I wasn't turning it at all. So we were just going round in circles!"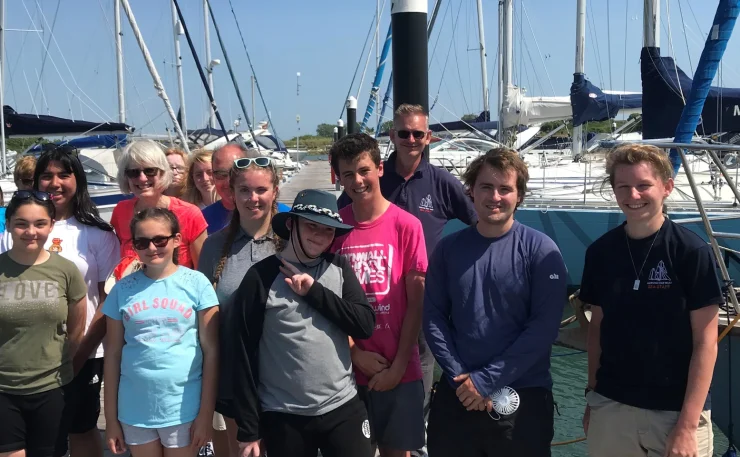 He stresses however that the whole experience helped to build his confidence and that he learned a great deal from the instructors.
"I was a bit nervous when we first went out," he says. "But they said what needed doing and showed you how to do it, and then you did it. I definitely felt valued to be treated like that."
He particularly enjoyed putting the sails up.
"They said it was the quickest they'd ever seen them go up," he grins.
At just twelve years old, Bailey says it was extremely fun. "It wasn't scary," he says. "I do scary stuff pretty much all the time because I live with a puppy. People say puppies are cute but they're a nightmare."
There were other dramatic moments on board though. There was the morning they nearly got stuck on a sandbank. And there were the complexities of trying to make the tea below decks as the boat was rocking with particular vigour from side to side.
"While they were all doing that, I was sat on top reading a book and eating pasties and beans," laughs Dili. "What else am I supposed to do when there's drama going on?"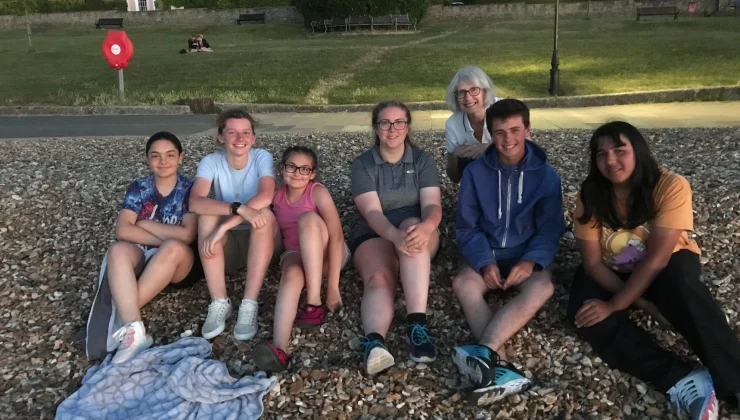 They all say they learned a lot from their experience. For one thing, Bailey found that when he next went to his scout group, he could do the knots he hadn't previously been able to do. And Ryan was taught how to put the sail up and then had the opportunity to teach his fellow young sailors how to do it.
"There were a lot of life skills," says Lili. "You mightn't think you'd use them, but when you think about it, you see you can implement all those skills in everyday life."
Lili adds that she can sometimes find it difficult to get close to other people. "I don't trust people so much," she says. "So it really helped a lot."
They also had a lot of fun singing, dancing and playing music, the night they were moored at the Isle of Wight.
"There was a lot of singing and dancing," Bailey grins.
"I think Cowes was glad when we went home," Ryan laughs.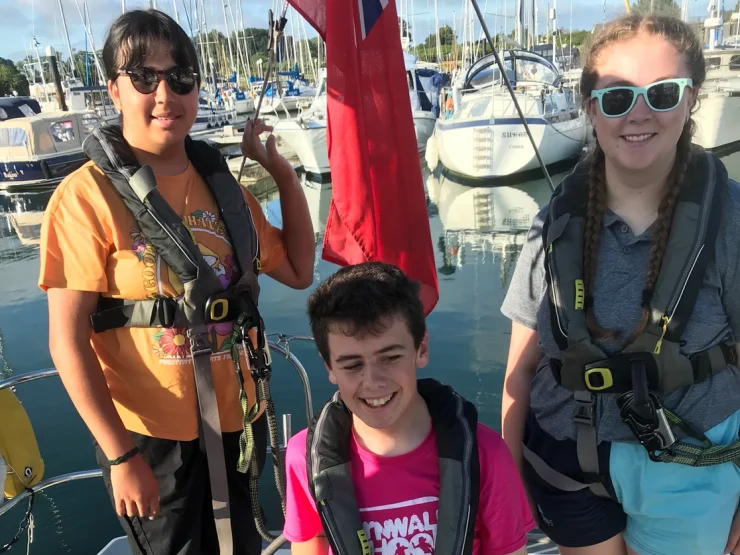 Fifteen-year-old Mikaela says she enjoyed the singing, dancing and sailing and that she also learned new things she'd never known before.
She was accompanied on the trip by her sister Chelsea and her father Michael.
"It was fantastic," he says. "And a good bonding experience. Everyone got on, and listened and learned, and had a great time."
Mikaela herself so impressed the people from Morning Star Trust that she was invited back.
"It was how she cared for everyone on the boat," explains Barbara from the Bodmin Way.
Mikaela was asked to join a ten-day trip from Portsmouth to Plymouth, at the end of July and through the first week of August. This may even lead to further opportunities to volunteer for the Trust.
"I'm really happy and excited about it," she says.
Barbara herself seems almost as pleased: "It's another marvellous opportunity that came from that weekend.
"It took concentration and teamwork to set sail, keep the boat sailing and dock safely again. It was an exhilarating experience. Being on the open sea, moving rapidly through the waters, with the young people singing songs at the tops of their voices, is something I'll never forget."