Diocesan Director of Education announcement
Katie Fitzsimmons, the Diocesan Director of Education (DDE), has announced she will be leaving the diocese in August.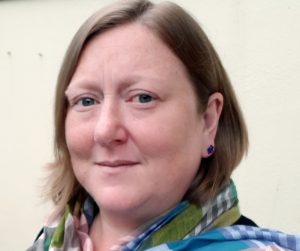 Katie, who has been in post since June 2019, will be leaving to take up an appointment as Diocesan Director of Education and Chief Executive Officer of the Salisbury Diocesan Board of Education.
Writing to diocesan staff and schools, Bishop Philip Mounstephen and Anna Corbett, Chair of the Truro Diocesan Board of Education, said: "Katie has done an absolutely amazing job. She has given herself heart and soul to the life, work, and mission of our church schools, both during and beyond the pandemic. Her weekly messages to headteachers are always uplifting and inspiring and reflect her passion both for the Christian faith and our schools. The relationship between schools and the diocese is perhaps closer than it has ever been, and Katie has also tackled some challenging issues in school governance with tenacity and courage and has always put the interests of children first.
"We wish Katie and her family God's rich blessing in the next chapter of their journey, knowing that Katie leaves a really strong legacy to build on. In due course, we will begin the challenge of appointing her successor and look forward to ensuring our much-valued role in education continues to make a really positive impact in the lives of our children and young people."
The Diocese of Salisbury has roughly four times more church schools than the Diocese of Truro so Katie's new role is a significant step up in terms of responsibility.
Simon Cade, Diocesan Secretary, said: "Coming to us as Director for Schools, and soon stepping into the Diocesan Director of Education role as the pandemic struck, Katie has given schools and school leaders in the diocese exactly the support, guidance and holy wisdom that they have needed in the most testing of times. Katie won't be leaving us until the summer, but I am sure that school leaders will join me in thanking her warmly for all that she has given, and in wishing her every blessing for this next step."