Bishops' Letter: Our Next Steps On The Way
We are writing this pastoral letter to give you an overview of the journey we have been on as a diocese over the last few years, and to share our next steps on the way.
We want to dispel some myths and inaccuracies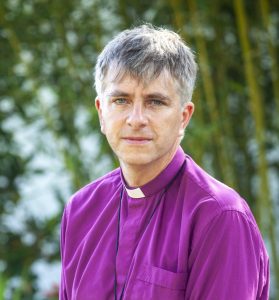 We do so primarily because we hope it will be helpful for you to see how the land lies, and because we want to dispel some myths and inaccuracies about what is happening in our diocese which have been circulating recently. To some of you this will be very familiar, for others less so, and we hope that you will find it helpful, reassuring and inspirational.
Around five years ago, as a diocese, we applied for 'Strategic Development Funding' from the Church Commissioners for the project we now know as 'Transforming Mission'. We were successful in our application and added further funds of our own to launch a new worshipping community in Falmouth. This has now been established as New Street Church where  Bishop Philip was privileged to preach this month. It is a thriving intergenerational community that has been a significant blessing to many on the margins in Falmouth.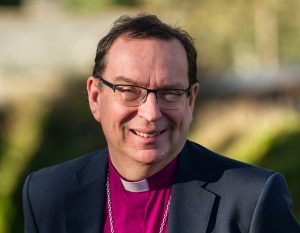 Around a year later we were awarded further Strategic Development Funding, again supported with money from our own reserves, to establish similar projects in areas of significant deprivation in Camborne, Truro, St Austell and Liskeard. These projects soon faced the serious challenge of COVID. Nonetheless they have made significant headway, particularly amongst children and young people, and people who rarely come near our church communities.
The Church Commissioners keep a close eye
As you would expect from funders, the Church Commissioners keep a close eye on these projects (as do we) but their verdict on what they have seen has been very positive – and it is a joy to us to see the change these projects have brought in the lives of local communities.
Post-COVID we embarked on a further initiative, which you will know as On the Way: this was designed to help us imagine and plan for a fruitful and sustainable post-pandemic future, based on our diocesan vision, 'The Saints Way'. In doing so, it also addressed long-delayed challenges in the diocese, particularly where income to our Mission and Ministry Fund (MMF) was significantly outstripped by our expenditure.
Fruitfulness and sustainability
The keynotes of On the Way were 'fruitfulness' and 'sustainability' and both are essential. By fruitful we mean that our church communities are serving Jesus' vision of the Kingdom of God. By sustainable we mean that the story of Jesus and the life of the church continues from generation to generation.
With fruitfulness and sustainability as the goal, the process of discerning a plan for the future was a genuinely local exercise led in each deanery by local people. We did not predetermine the outcome; indeed, we were very pleasantly surprised by the sheer variety of the plans that emerged, which certainly don't presuppose that 'one size fits all'.
Within that variety, some common themes have emerged, including: a focus on reaching those on the margins of society; new ways of engaging with children and young people; a changing pattern of ministry and leadership with a much greater emphasis on a partnership between ordained and lay people; increased encouragement and support for local ministry, both lay and ordained, in local churches; new ways of sharing faith with people and communities that we don't currently connect with.
None propose the closure of any of our parish churches
Of course, those plans envisage change – as they should! – but it's important to note that none of them propose the closure of any of our parish churches. Some of them may result in PCCs merging or Joint Church Councils being established, but only if PCC's choose this as a route. Given that some are finding it difficult to find officers for particular roles, such as Treasurer, it is likely to be helpful in some places – but only if the PCC chooses to do so.
As your Bishops, we support and encourage these changes. That is why, with the approval of the Bishop's Council, we are releasing significant amounts of our reserves to help these local-devised plans come to fruition. Some of those reserves will be used to soften the impact of MMF and increase clergy stipends, recognising we are in a cost of living crisis. It will also be used to invest in mission and ministry in deaneries which have not already benefited from support through Transforming Mission. This will go to a variety of locally discerned projects, including Youth ministry, Pioneering ministry and work in and with deprived communities.
We can release this money with confidence as the value of our diocesan assets has increased significantly over the last few years, so this is not a risky thing to do. If we are blessed by these resources for a rainy day, and it is raining, then it's surely right to use them.
From next year we will also be using the 'Lowest Income Communities Funding', which we receive from the Church Commissioners to support church engagement with more deprived communities, not simply to bolster our bottom line (as we have done to date) but to serve those communities which need it most, as identified by your Deanery Plans.
This year we have saved 12% of central costs and this, together with other changes in the way we design our budget, means that in 2023 our overall diocesan finances will be designed around the Deanery Plans, which describe the way the church in Cornwall will be fruitful and sustainable in a changing and needy world.
Now that there are 12 Deanery Plans in place, a Diocesan Plan is also being written to bring together the key themes from the Deanery Plans and to shape the work of Church House around the fruitful and sustainable future described in them. This Diocesan Plan will be the basis of any future bids for Church Commissioners' funding.
We hope this gives you a clearer sense of the journey we have been on and are still on, as we take our next steps on the way. We hope too that it gives you a truer sense of how things stand than the myths and inaccuracies we sometimes hear: perspectives which are, at best, based only on a partial knowledge of how things stand.
In the New Year we will be visiting every deanery
In the New Year we will be visiting every deanery to listen, to speak about our next steps on the way and to pray together. There will be more information about this soon.
We are profoundly hopeful about the life of the church in Cornwall and are excited by the plans that have emerged. We are so grateful to the many people in deaneries who have developed them and are now working on delivering them. They have been prayerfully and carefully considered and we should continue to trust God and each other for their implementation.
When he was interviewed to be Bishop of Truro, Bishop Philip said this: "I believe in the ministry of the parish church, I've devoted many years of my life to it, and I want to see each and every one renewed and revitalised in discipleship, evangelism, growth, service, confidence, hope and love – because it's just wonderful when that happens."
We both gladly reaffirm those words today and are delighted to be working with you to see that renewal across Cornwall.
With our prayers and love, in Christ