First winner of Nick Cahill Award announced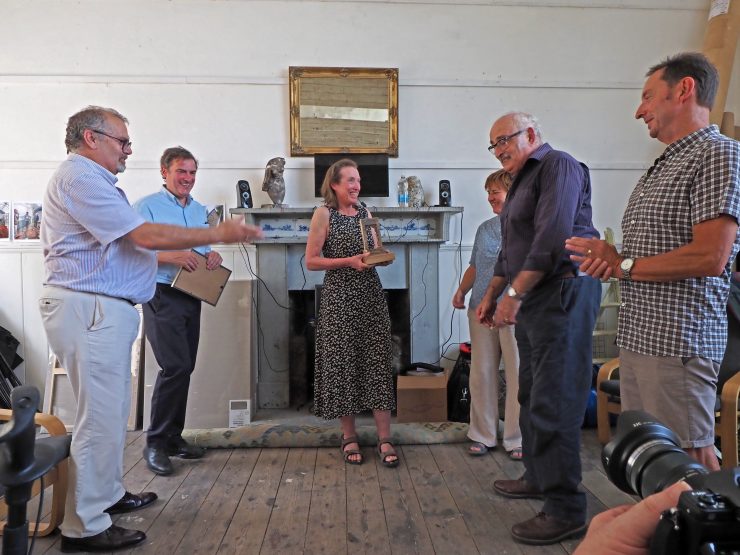 Holy Trinity Church in Penponds has been named as the first ever recipient of the Nick Cahill Award.
Representatives from the church received a trophy made by Kurt Jackson at a well-attended memorial event for Nick Cahill, which was held at the Anchor Studios in Newlyn on Sunday (July 17).
Paul Holden, chairman of the Diocese of Truro Advisory Committee of which Nick was a member, said: "Nick was a hugely influential and highly respected member of Cornwall's heritage community. He was a respected scholar and authority in many aspects of the built environment and was unfailingly generous in sharing his wealth of knowledge and expert opinion. In serving many local and national interest groups and committees and working for Cornwall Council he left no corner of Cornwall or aspect of our heritage forgotten."
As a valued member of the Truro Diocese Advisory Committee (DAC) Nick had a particular passion for churches and chapels. In memory of this, the Diocese of Truro, generously supported by many organisations that Nick touched, set up an award open to projects involving ecclesiastical buildings and sites of all faiths and denominations.
The Nick Cahill Award, which will be awarded annually, recognises excellence in design and craftsmanship and, in keeping with Nick's progressive outlook, considers both exciting interventions and more modest conservation, restoration or modernisation projects.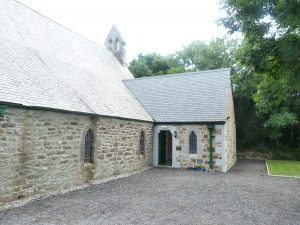 Holy Trinity, Penponds, is a small Grade II listed church, with beautifully decorated interiors, near Camborne. To improve community use within the building, the church has added a respectful and well-detailed extension that incorporates new kitchen and toilet facilities. The judges were impressed by the quality, architectural design and attention to detail of the new building, in particular how it respects the historic architecture. The simple and effective interior design has a minor impact on the church interiors but will have a huge bearing on mission and worship. The extension was added by Scott & Co, Truro; sponsored by Garfield Weston and Rosemary Hereford was a key benefactor.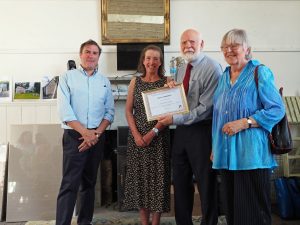 A highly commended award was given to St Julitta, Lanteglos by Camelford. This exemplary, committed and ambitious restoration of a Grade I listed building was hard to fault in any respect. Several years ago this church was in a shocking state, now, because of the commitment of the architect, contractors and project team, worship can take place in comfort. The judges liked the high standards of workmanship, the respectful siting of a new kitchen in the church tower and the wide community engagement as set by the terms of its Heritage Lottery funding. The thoughtful approach to the restoration has not negatively affected the historic integrity of the site.
The other two shortlisted entries were St Martin's, Liskeard, and Tresparrett Methodist Chapel, near Camelford.