Kelly Betteridge licensed as Archdeacon of Bodmin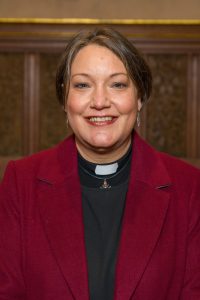 The Ven Kelly Betteridge was licensed as the new Archdeacon of Bodmin at St Petroc's Church in Bodmin on Sunday (May 23).
The service was heavily focused on children and young people in keeping with Kelly's new role which will also see her lead intergenerational church in the diocese.
The service was a bright and musical affair with input from children and schools and brightly coloured artwork on display. Those attending had been asked to wear something red as yesterday was also Pentecost.
Kelly and her husband Simon are now settled in Bodmin and will soon be a familiar sight in the diocese.