Church energy audit scheme launches in diocese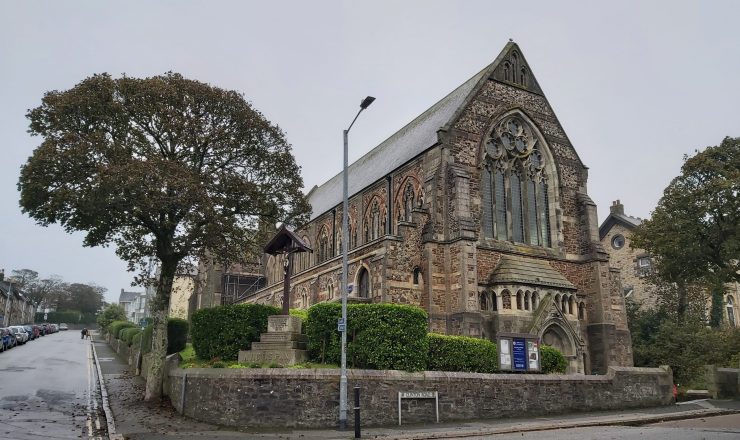 The Diocese of Truro is introducing a new scheme to help churches meet the Church of England's target of net zero carbon emissions by 2030.
The diocese will offer higher-emitting churches the opportunity for energy audits, and has recently secured funding from the Church's national team to appoint a support officer to help churches cut their carbon footprints, in order to reach those net zero targets within the next seven years.
This person's role will be to offer technical advice and fundraising support, and to help with development of action plans and the implementation of projects, as well as to oversee the church energy audit programme and to champion collaborative working between churches to promote savings through economies of scale.
The diocese will also be appointing a church buildings support officer and a further support officer to help church schools reduce their carbon emissions. All these posts are funded centrally by the Church of England from specific and dedicated budgets.
This is a core aspect of the work of the Church. One of Anglicanism's five marks of mission commits to "strive to safeguard the integrity of creation and sustain and renew the life of the earth", and the diocese's own environmental strategy pledges to "cherish creation, cut carbon and speak up".
The Diocese of Truro already advises parishes on energy efficiencies which can help reduce emissions, save money and even generate power. This new opportunity for energy audits will give high-emitting churches detailed expert solutions to their own specific energy efficiency needs.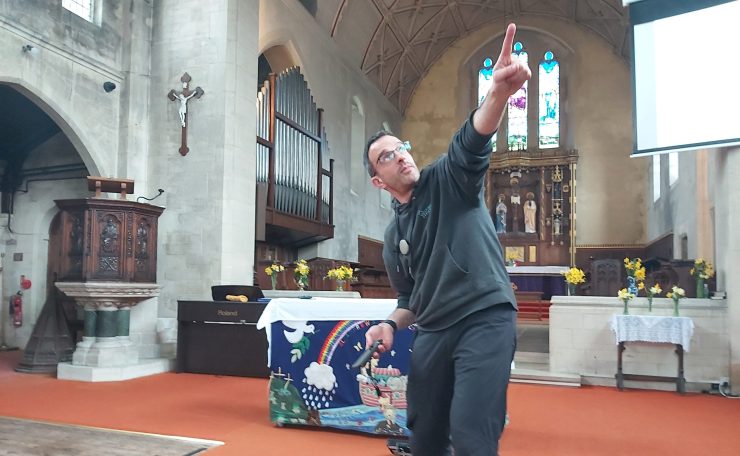 "A lot of churches think that getting to net zero is incredibly difficult, especially within a listed historic building," says sustainability expert Matt Fulford. "The audit's there to demonstrate what can be done, and in most cases it's possible to fully decarbonise those buildings."
Of course, nobody expects it all to be done at once.
"One of the things that the audits try to demonstrate is what actions are best to do in the short term and which actions are best to be taken several years down the line," he adds. "One clear example of that is that it's only worth replacing your heating source when your boiler's reaching the end of its life.
"These audits aren't about having to do everything now. They're about giving churches the information they need in order to set out short, medium and long term plans."
Every little counts
Matt advises the Church of England nationally on its plans to reach carbon net zero by 2030. He's the founder of Inspired Efficiency, a company which consults on organizational energy savings and runs energy efficiency audits for a range of initiatives, institutions and buildings, including churches in the Diocese of Truro.
Matt points out that a large church can be responsible for up to approximately 40 tons of carbon emissions each year, and that by acting locally churches can make a big overall difference.
"Every ton of carbon matters," he says. "The population of the world is now about eight billion. Pretty much every single one of those people will need to take their own individual action."
A number of churches in the diocese have already taken part in a pilot scheme of these energy efficiency audits, including St Andrew's Church in Redruth and St Mary's Church in Portreath.
The former is a large and active town-centre church, which serves as a popular focal point for local community activities. Its grade II listed building was built in the nineteenth century. Today its energy efficiency efforts are being spearheaded by Joan and David Doble, who serve as Creation Care champions for St Andrew's. Both are passionate in their concern for the natural environment.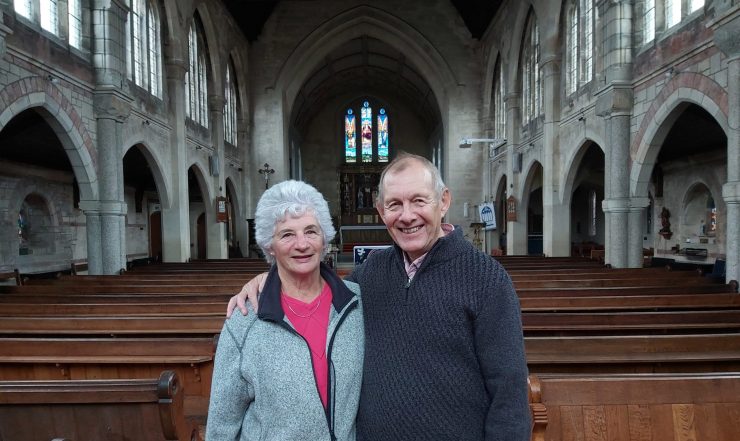 "God created the world and created everything in it for the benefit of Man and for Man to cherish it and not abuse it," Joan explains. "We try to make the congregation and the community aware of their carbon footprints, and encourage them to do things, even if it's only small things at home, to reduce, reuse and recycle."
They appreciate that people are starting to understand the urgency of the situation.
"I think most people now realise that climate change is a big issue," David says.
"We're doing it not only for ourselves but for our children and grandchildren, and for future generations," adds Joan.
St Andrew's has recently earned an Eco Church award in recognition of their efforts, which have involved local children and local communities in green initiatives.
A welcome audit
They found the process of their recent energy efficiency audit both smooth and beneficial.
"It wasn't difficult," says David. "It was very well explained. We found the report very useful. It encouraged us to do what we could with what we've got to work with."
"It's not all about replacing boilers straight away," Joan explains. "But we've got to be aware of what we'll need to replace when our heating system breaks down in the future. For now, we're concentrating on the lighting, on warming the people rather than the space, and on getting our congregation to do what they can do at home."
David says they found the energy footprint tool a particularly useful aspect of the audit.
"It's important that the congregation know the actual cost of running the church," he says.
The audit takes into account congregation numbers and the uses of the church by the local community. In the case of St Andrew's, this includes a warm space, a foodbank, a toddlers group, a craft club, an after-school club, Pilates and the Brownies, as well as fundraising events for Sightsavers and the Cornwall Wildlife Trust.
"It's quite a lot. The church is well used," David says.
Built in the 1960s just up the road from St Andrew's, St Mary's in Portreath is a very different kind of church building. It's significantly smaller, but it also serves as a popular venue for local events.
It was local Creation Care champion Helen Jones who requested the energy audit, which was conducted in May. She's currently in the process of working through its findings.
St Mary's is now completing its switchover to LED lighting, and has introduced secondary glazing for a large window at the end of the church (which leaked a lot of heat), for which it received match-funding from the Portreath Improvements Committee.
They're looking at installing an energy-saving device onto the fridge in the church hall and are keen to find funding for an air-to-air heat pump.
Helen's also very interested in the report's suggestion that they install an electric vehicle charging point as an amenity for the local community and for visitors, and is exploring local funding opportunities to support that initiative.
She says the process of the audit itself was very easy.
"It was fine," she says. "No trouble. I just turned up and he did it. He seemed very knowledgeable. It's certainly increased my knowledge of these things!"
She describes the process of the audit as a useful and positive experience.
"It's been a very good thing to do and it was nice of the diocese to pay for it – it was very generous," she says. "Of course, getting to grip with the actions is harder work, but I'm very happy we're doing this."
She's very aware of the Church of England's 2030 target to reach net zero carbon emissions.
"Seven years isn't very long to do all this," she says.
Caring for Creation
St Mary's recently held a Creationtide event which offered a particular focus on plastic usage and recycling.
"Several people in the church have said that our event and this process have challenged them to think about things," she says.
She also observes how her role as Creation Care champion has impacted on her own life.
"Just taking a lead on these things makes you think about your own lifestyle and your own priorities," she says. "The thing about this Creation Care stuff is that we're all learning together."
Helen speaks with great passion of her commitment to Creation Care.
"It's important that we do things to make our churches carbon neutral," she says. "But we also need change from government and supermarkets and powerful people. There has to be a sea-change. We've got to speak up. God's given us this beautiful world, and we have to care for it."