Café society
It was back in 2017 that the Church of the Holy Trinity in the heart of St Austell decided to buy a building which had housed an old pub – the Hop and Vine – located directly opposite its own site, just on the other side of the road from the church itself.
Since then, despite the inevitable delays caused by the Covid-19 crisis, it has managed to renovate those dilapidated premises, converting them into a well-appointed base for its social outreach activities.
Now known as the Trinity Centre, this new facility opened in May 2022 and has become increasingly vital in supporting Holy Trinity's work with young people, families and the local community, and in providing a central venue for its children's and youth groups.
Tomorrow morning – at 9.00am on Thursday 9th November – the church will fulfil one of its key ambitions in this restoration project, when it opens the centrepiece of this community hub – the Trinity Café.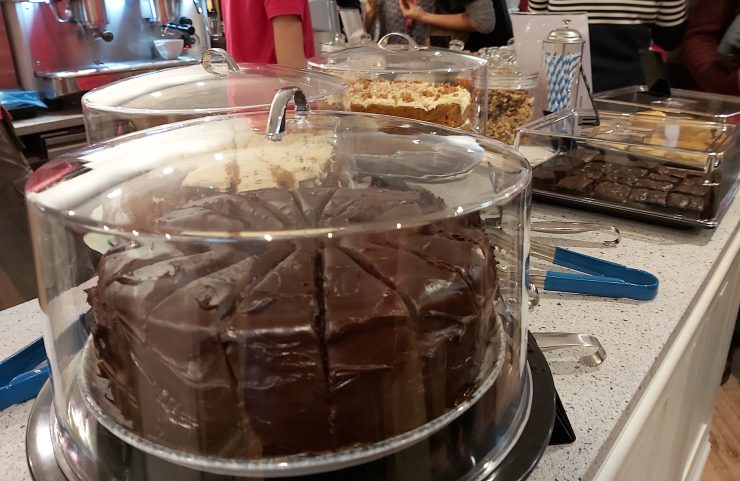 Developed over the past months by managers Tony and Stuart, the new café's menu includes fresh bread hand-baked on site, a range of cakes and treats galore, and hot drinks courtesy of a newly installed high-end coffee machine.
A baker by trade, manager Tony Allen joined the project in early September, and was quick to convince the church to convert an old storeroom into a state-of-the-art bakery.
"We've had a few teething problems but it's all now come together," he says. "I'm pleased with the facilities and what we have to offer. If it all goes to plan I'll be very pleased. Ask me again in a week!"
Holy Trinity's communities minister Lesley Lawther says she's very happy that their plans for the café have at last reached fruition.
"It's been a long time in the making, and we're absolutely delighted to be able to connect with our community in this new and exciting way," she says.
"We see it as part of the revitalisation of the town," adds her colleague Jonny Dant, the church's pioneer minister. "We're looking forward to holding events and getting to know people here. If you want to know about Jesus, that's great – but we really just want to offer a community space for people to come and meet and feel welcome."