Biggest ever South West Carol Service – join in!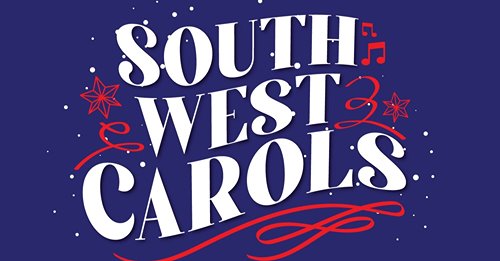 To mark Christmas 2020, the biggest ever South West Carol Service is planned for December and you are all invited.
The services, which will take place at 7pm, will be screened on the South West Carols website. Join in LIVE on December 5 and 6 for a Christmas like no other.
Celebrate with people all over the South West tuning in from their home for a festive online production featuring home grown talent and headline acts.
Featuring traditional carols, creative musical items, a nativity produced by children across the region, items to make you laugh out loud, interviews and stories, fun and engaging audience interaction points, and more.
We all know that 2020 has been an interesting year, but that doesn't mean Christmas is cancelled! And the first ever South West Carols event will be a celebration of all the GOOD things that take place at this wonderful time of the year as we remember the reason for the season.
Organiser and Lead Pastor Mark Pugh said: "Just a few weeks ago I shared an idea with a few people that had been capturing my imagination and prayers. It relates to a large-scale Christmas gospel outreach across the South West.
"Christmas will be different for so many people this year against the backdrop of the Covid-19 struggle. There will likely be a lack of social interactions and regular elements such as large carol services and school nativity plays etc are unlikely to be possible – at least on the same scale as we are normally used to. I think this could be a wonderful opportunity for us to share the gospel in a different way – together."
Individual recordings of carols and talks will be made available to churches after the event, for use in their own Christmas programmes.
For more information and to offer your help, email mark.pugh@rediscoverchurch.com or ring 01392 425070.