From Bradoc, Cornwall to Braddock, USA
Creating a strong, warm, and mutually encouraging international relationship between the Church of the Transfiguration, Braddock Heights, Maryland, and St Mary's, Bradoc, Cornwall.
In November of last year, the congregation at Bradoc Church in the Diocese of Truro, heard of Bishop Philip's vision which includes five principles. One of these is the desire for warm, mutually encouraging international relationships. At a PCC meeting in January 2020, they agreed to adopt the principles as part of their existing successful mission statement to Discover God's Kingdom and Grow the Church.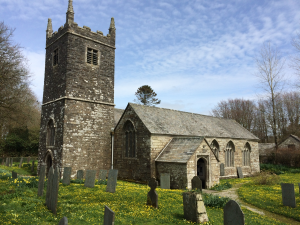 Although the Bradoc team are addressing the other four principles, they had no meaningful international relationships, so had to start from scratch. Robert Pearce, Churchwarden at Bradoc, said: "We adopted the thought that with the mass emigration from Cornwall in the 18th and 19th centuries, someone may have taken the name Braddock to the new world and that there may be a town or episcopal church of that name somewhere.
"We looked across America, Canada, and Australia. We found three likely places in the USA, in Pennsylvania, Maryland and North Dakota. The church in Braddock Pennsylvania had closed in 2006 and we could not find one in North Dakota but we did find our companion church 3,500 miles away in Maryland at Braddock Heights."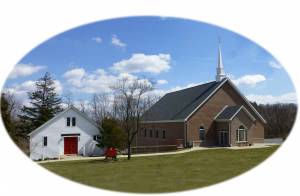 The Cornish team wrote to them and this was the reply they received: "Frankly, this couldn't have come at a more providential time, when the world's people are in the grip of fear and uncertainty due to the Coronavirus, when so many are suffering and grieving. What a marvellous sign of Christian unity and love our coming together would show in the face of these dangers and fears, what an enduring sign of hope it would be!"
Through the wonders of email and Zoom, the two congregations have gotten to know each other. Robert said: "We share their uplifting, spiritual and thoughtful Sunday Communion Service and chat together at their coffee hour afterwards.
"We have discovered a common past and history. Aided by Poldark they have a love of Cornwall. It helps when your church was the venue for one of the Poldark weddings (in the first TV adaption)!"
The Maryland National Guard were actually stationed here in the war. Maryland was colonised by Charles 1 and named after his wife Queen Henrietta Maria; we are the site of major Civil War Battles. Their Rector's ancestors were part of the great Cornish emigration and he still has family living here.
And one surprising thing: "We also discovered that the place was named after General Braddock of the Coldstream Guards who died in the French Indian Wars and had nothing to do with Cornwall!"
Robert added: "They, like us, are trying to figure a safe way out of the lockdown. We now relay our common service on Sunday afternoons at Bradoc church, there is a five-hour difference. With our school we are even building international relationships between our schools. There is talk of exchanges and visits next year for all ages.
"We share the shadows of prejudice and wrongs of the present and past. Sharing and integrating services in another country reminds us of where we need to be as a church and community in our wider world. We have a vision of what we can and will do together, and this gives us a bright future."