Streaming Services 2021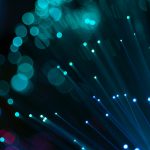 These are challenging times indeed but our clergy and churches are doing everything they can to make sure all our communities stay connected and cared for.  Your local church building may be closed, but Church is always open.
There are many ways to join in and worship collectively. From lighting a candle in your window and joining in prayers at a set time each day, to flipping open the laptop and clicking on links to take you to streamed church services or calling up to listen to a service.
Below is a list that we will keep updating to let you know what, when and how you can connect to services.
For those who cannot access the internet, some churches are offering dial-in services. For example, call 01872 306996 to hear the latest weekly sermon from All Saints Highertown
Churches in Cornwall streaming services
ALL SAINTS HIGHERTOWN, our Transforming Mission church in Truro, are offering a dial in service (01872 306996) to hear their services, as well as access to all their 'Lockdown' content. All Saints Highertown
THE ATLANTIC COAST CLUSTER are recording their services and making available service sheets for their congregations across the cluster to view and take part in at home. Full details are available on their website. Atlantic Coast Cluster They also have a daily dial in service through this telephone number: 01872 308750
ST AUSTELL are providing regular services, talks, reflections and encouragement through their Facebook page, website and also a Youtube channel.
THE BOSCASTLE CHURCHES are offering Zoom services and all are welcome. Please email Revd Heather Aston for details.
BUDOCK CHURCH are streaming thoughts and prayers throughout the week, so click on the link if you're in need of a spiritual lift Budock Church
NEW STREET CHURCH, our Transforming Mission church in Falmouth, has also set up its own YouTube channel with services at 4pm and content for children streamed each week, including the lyrics for the worship. You can access the content through their New Street Church website or via their New Street YouTube link.
ALL SAINTS CHURCH & KING CHARLES THE MARTYR in Falmouth will be live streaming services at 9.30am on a Sunday. You can join in via the All Saints Church facebook page.
THE CAMBORNE CLUSTER, also a Transforming Mission Resource, includes Camborne, Tuckingmill & Penponds, and Crowan & Treslothan, has made their services available on its youtube channel. Links to the different services can be found on their various Facebook pages, all of which can be accessed through their website here: Camborne Cluster. There is also a phone service which is available on 01209 705544.
FOWEY CHURCHES are live-streaming and are available to view on their Fowey Church Facebook page and YouTube channel from 10.15am on Sundays  Fowey Church YouTube
GODREVY TEAM MINISTRY will be livestreaming from their Facebook page (@haylechurches)
ST GORRAN CHURCH are streaming their services every Sunday  at 10am from their Facebook page.
THE ISLES OF SCILLY PARISH have a Zoom service. For log in details email: chaplain@scilly.church
ST KEA will be live streaming every Sunday at 10.30am on YouTube. It will be a mixture of interviews, teaching, prayers and music. St Kea
THE LANN PYDAR BENEFICE have Church@4 every Sunday at 4pm love on their facebook page and then viewable via their website, A Church Near You and Youtube. There are also two live Messy Church sessions each month on the 2nd and 4th Saturdays at 4pm. These can be accessed on the above links or via the parish's facebook Messy Church page.
ST MARTIN'S CHURCH, our Transforming Mission church in Liskeard,  in Liskeard are livestreaming at 9.15am and 11am on Sundays and are posting videos on their Facebook page for evening and morning prayers.
THE LAND'S END CHURCHES live stream their Sunday services from their Facebook page and Revd Vanda Perret shares an evening reflection most nights from their Worship at Land's End Facebook page.
ST LUKE'S, BOSCOPPA, invite anyone who would like to join them to do so via their Zoom services . Email Revd Jules Williams for details.
ST MYLOR CHURCH are sharing morning prayers via their Facebook page every Tuesday morning at 8.30am. Sunday services are shared with ST GLUVIAS and can be accessed via Zoom. Email Revd Amanda Evans for details.
THE NORTH CORNWALL CLUSTER pre-recorded services available via their North Cornwall Cluster website and  Youtube channel.
THE PENLEE CLUSTER are sharing their services from their Penlee Cluster website and Facebook
REDRUTH CHURCHES live stream their services from their website,  on Zoom at 10.30am (Sundays) and later on their Youtube channel. You can also access morning prayers and weekly communion via Zoom at 9am. Email enquiries@redruthchurch.org.uk and ask to be out on the mailing list for services.
STOKE CLIMSLAND PARISH CHURCH are streaming their services via their Facebook page  and YouTube channel at 10am on Sundays.
TAMAR VALLEY BENEFICE are live streaming and recording. See the website for details.
ST GERRANS CHURCH are sharing their service on their facebook page every Sunday at 10am here or on their youtube channel.
A Church Near You
Have a look at A Church Near You for further ideas of which churches are streaming and when A Church Near You 
For more ideas of how the clergy in Cornwall are caring creatively, click on the link Clergy Caring Creatively